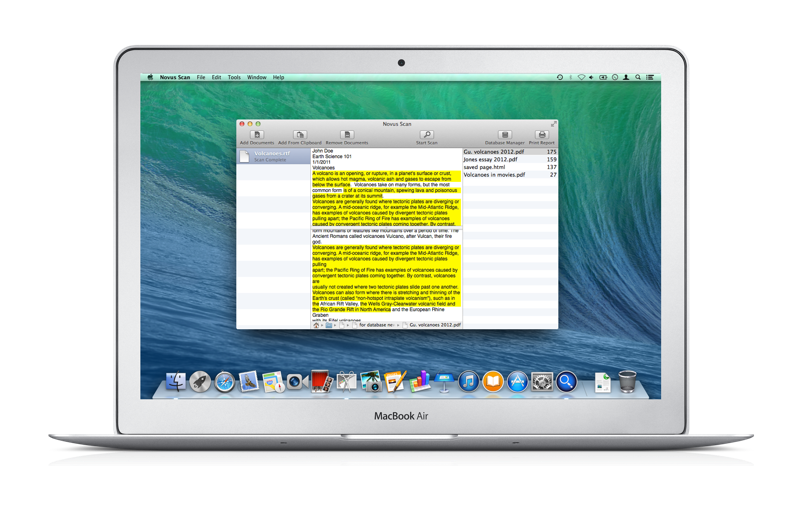 For Mac OS 10.14 or later.
Novus Scan is a tool for teachers, editors and writers, enabling you to find text that has been copied between documents. Create a document database of term papers, homework assignments or research materials. Then, import documents that you'd like to scan and Novus Scan will compare them to all the documents in its database and show you any matching text between the contents of its database and the document that you're scanning.

"Delighted with this purchase and how well it works."

- nickjsn, UK App Store
Novus Scan works completely offline, so you can be sure that your documents won't be uploaded to the internet and you won't violate intellectual property agreements. You can build a database of documents, whether its your own previously written work, reference materials used in research, or term papers from classes that you're teaching. Novus Scan is a great tool for freelance writers, enabling you to prevent accidental self plagiarism and find text that you've accidentally used for another client's project. If you're a teacher, Novus Scan will help you compare term papers and other student assignments. For students, put your reference and research documents into Novus Scan's database and then scan your document to ensure that you haven't accidentally copied any text from other sources.
Ensure that you don't accidentally copy text from another document.
Make sure you've cited all the quotes from your sources.
Easy to use. You'll be up and running in no time.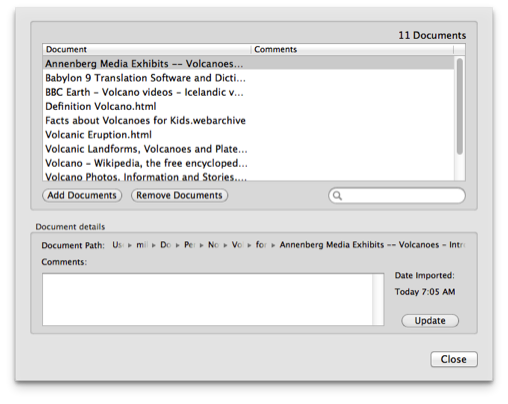 Load your database
Add documents Novus Scan's database. Novus Scan can read html, doc, docx, rtf, txt, odf and pdf formats.
Scan Away
Click a button and the scanning engine compares your document to the contents of your database, looking for matching groups of words.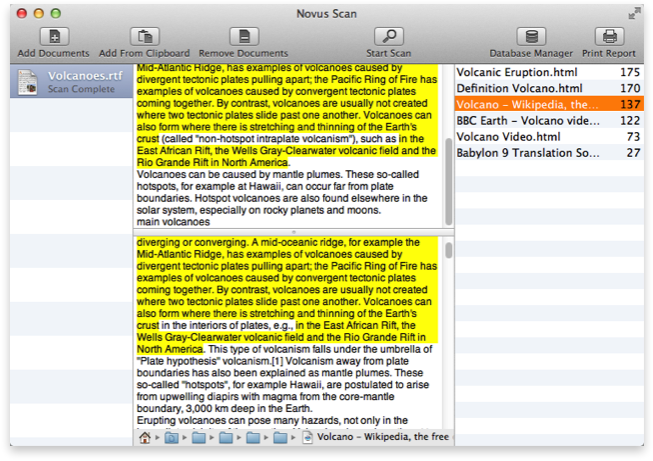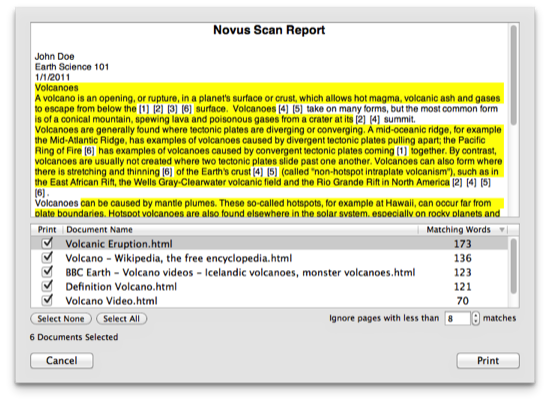 Easy Reports
Print a report or save a PDF of your results.