Easy Gantt Charts

Create Gantt charts quickly and easily. If you don't need a full-fledged project management app and simply need to create a Gantt chart for a project proposal or a progress report, this app is for you. Stop fighting with spreadsheets to create a simple chart.
Coming soon to the Mac App Store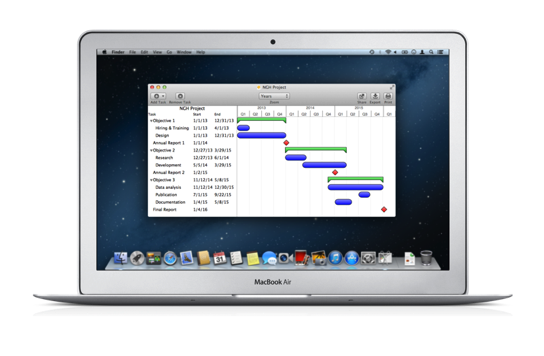 Create charts with a scale of days, weeks, months or years.

Simply size and arrange your chart the way you want it and export an image of exactly what you see.

Export charts directly to image files that you can import into Word, PowerPoint, or any other application.
Do you want to try Easy Gantt Charts before it hits the stores?